BUTANOL PRODUCTION FROM PRUNED VINE SHOOTS
What is butanol?
Butanol is an alcohol with four carbon atoms. Until the 1960s, butanol was industrially obtained by fermentation of carbohydrate-rich substrates (cereals, molasses, potatoes, etc.) through the metabolic pathway known as acetone-butanol-ethanol (ABE), by using bacteria from the genus Clostridium. However, the high cost of these feedstocks and the development of the petrochemical industry forced the replacement of this production route by the chemical synthesis of butanol from propylene.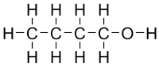 What is butanol used for?
Butanol is an alcohol with numerous applications: solvent, extractant, commodity for the chemical industry or fuel, among others.
Butanol production from renewable sources: lignocellulosic biomass
Although the ABE fermentation route has been abandoned by industries due to the high prices of the feedstocks traditionally used, the development of new technologies for the pretreatment of lignocellulosic biomass could enable the use of cheaper feedstocks to produce butanol by fermentation, a fact which would be especially interesting for countries without crude oil reserves.
Lignocellulosic biomass comes from plants and it is mainly composed of cellulose, hemicellulose and lignin. Cellulose and hemicellulose are polysaccharidic fibres (i.e. they are long chains of sugar molecules). In order to ferment this type of biomass, it must be subjected to a pretreatment to release fermentable sugars (glucose, xylose, arabinose, etc.) from cellulose and hemicellulose, since the bacteria from the genus Clostridium involved in ABE fermentation are not able to directly release these sugars. These pretreatments consist in physicochemical processes (for instance, applying acids or alkalis at high temperatures) and in enzymatic hydrolysis. When performing these pretreatments, it is not recommended to use severe conditions, because this could generate compounds which inhibit bacterial growth, such as formic acid, furfural or phenolic compounds.
Vine shoots from pruning: an undervalued resource
The surface devoted to vineyards in Spain in 2018 was approximately 7,450,000 ha, according to the International Organisation of Vine and Wine (OIV). It is estimated that vineyard pruning generates between 1.7 and 3.0 tons vine shoots per hectare, depending on the type of vine conduction employed. Frequently, vine shoots are burned in a controlled way on the fields, thus causing environmental problems associated with the emission of greenhouse gases (GHG). In addition, other current applications of vine shoots include composting to obtain agricultural fertiliser and energetic use as biomass in thermal end electric facilities.
The project Biovino proposes an alternative application of greater added value for vine shoots, consisting in their use in bioconversion processes to obtain butanol by ABE fermentation.
Butanol production from vine shoots
Project Biovino collected vine shoots from pruning activities at ITACyL experimental fields (Zamadueñas Farm, Valladolid, Spain). These vine shoots contained about 50% total carbohydrates (33% cellulose, 11% hemicellulose).
The studies were focused on the optimisation of vine shoot pretreatment (in order to get high sugar concentrations and low inhibitor concentrations), on the selection of an adequate Clostridium strain and on cost reduction during fermentation. Thanks to these optimisation works, it was possible to obtain 7-9 g/L butanol from vine shoot hydrolysate, adding only an ammonium salt and an iron salt. Fermentation pH was controlled by using food wastes rich in calcium carbonate (egg shells). The butanol concentrations reached in this experiment are very promising, since they are similar to the values reported for ABE fermentation of other agrifood wastes worldwide.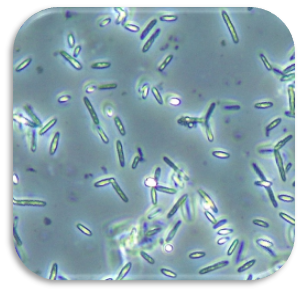 Conclusions
This is the first time that butanol is obtained from vine shoots and it must be highlighted that the ABE concentrations obtained were high for a lignocellulosic biomass. Similarly, it was confirmed that it is possible to cut on reagent costs by adding less nutrients. Therefore, vine shoots could be an interesting feedstock for biorefineries in the future, which could be beneficial for winegrowers.
More information
Link to journal article: https://doi.org/10.1016/j.renene.2021.05.093.
Link to open access repository (preprint version): https://doi.org/10.5281/zenodo.4899179.